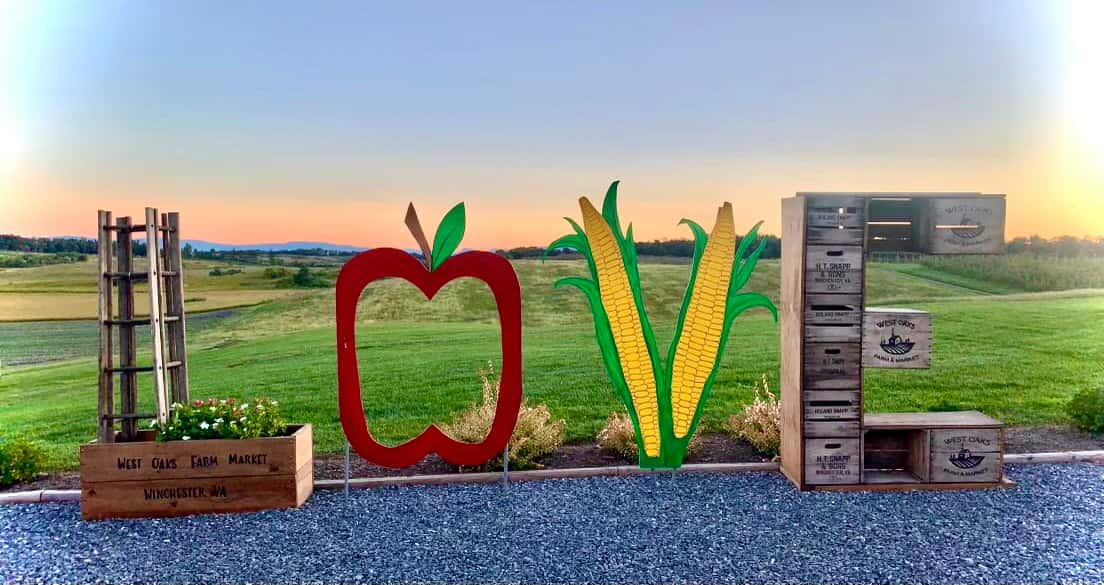 West Oaks Farm Fun Attractions
Year Round Attractions
Combine Slide
Check out our repurposed Combine! We decommissioned this combine from the field and converted it to a new fun playground! See a huge piece of farm equipment up close and enjoy both slides after climbing up into the captain's chair!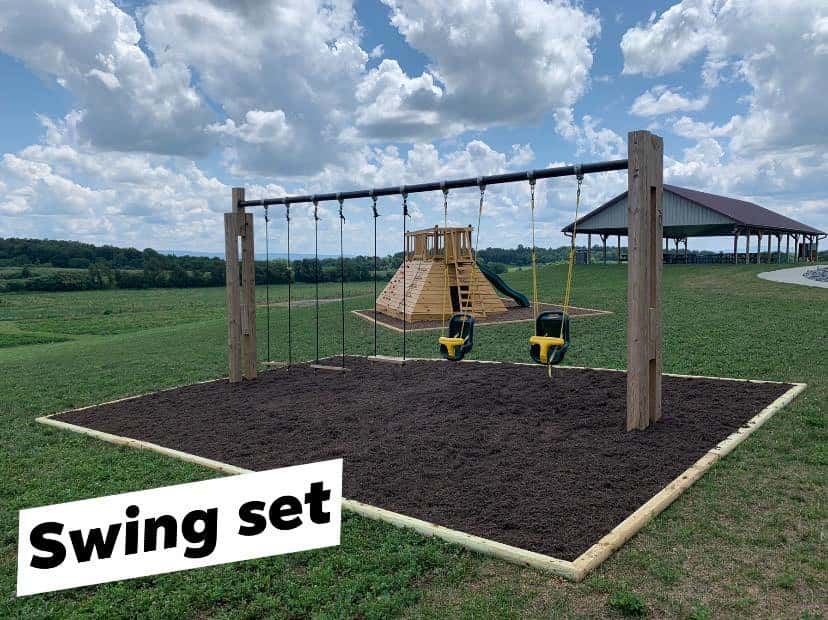 Swing Set
What is a playground without a classic swing set? Fun for all ages!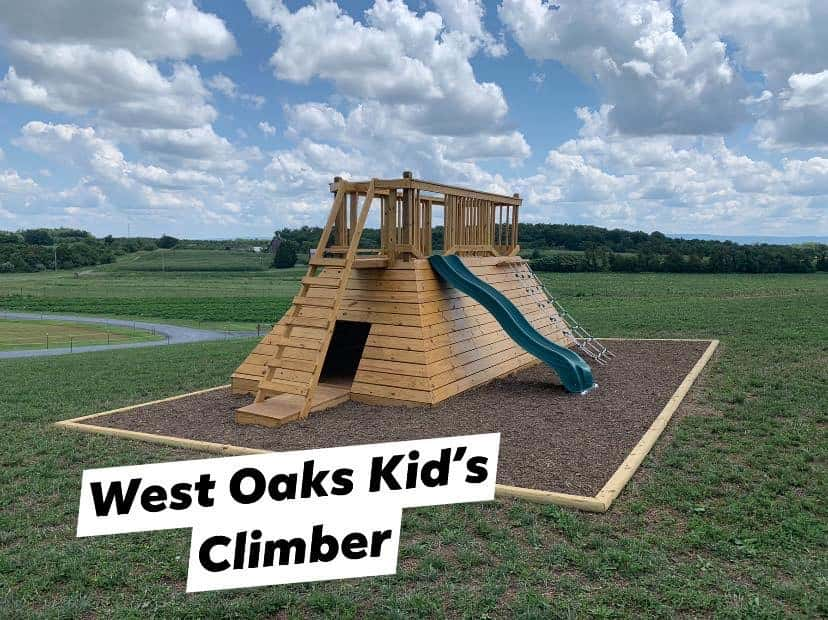 Kid's Climber
5 activities in one! Rock Wall, Slide, Rope Climber, Net Climber, and Lower Fort Space all put together make this piece a great addition for all ages.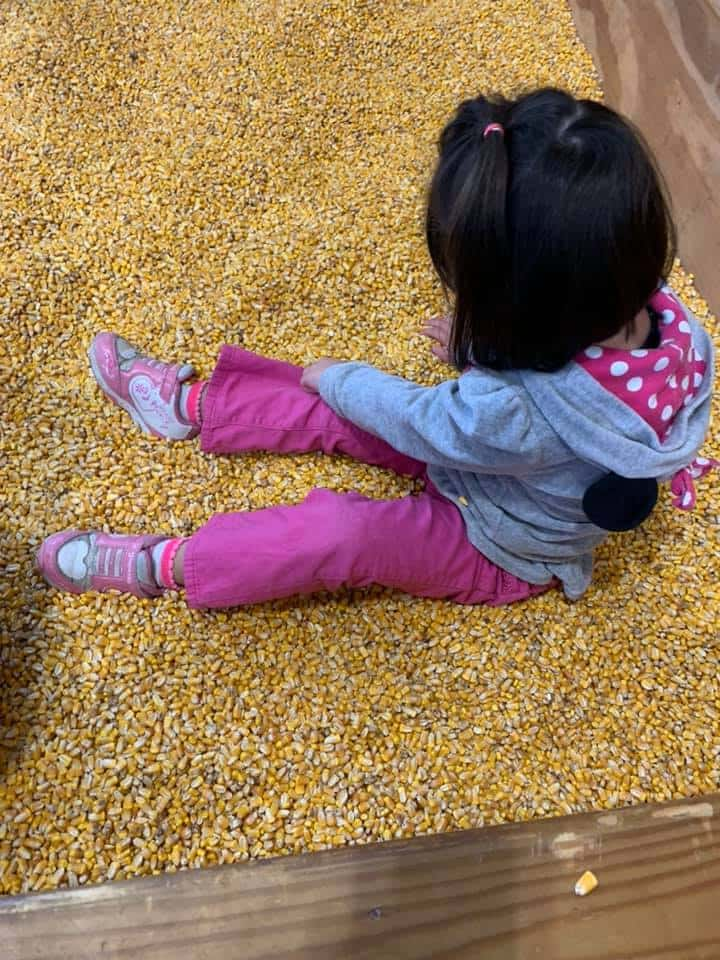 Pebble Pit
The West Oaks Pebble Pit is great for youngsters that like to be in the sandbox. Similar to sand or corn, but the pebbles work great and don't collect dust or bugs. Loads of fun for the little ones.